Rated as one of the world's top economic zones, DAFZ enables your business to reach its full potential. Our e-brochures aim to make it even easier to establish your business, with efficient and streamlined set-up procedures.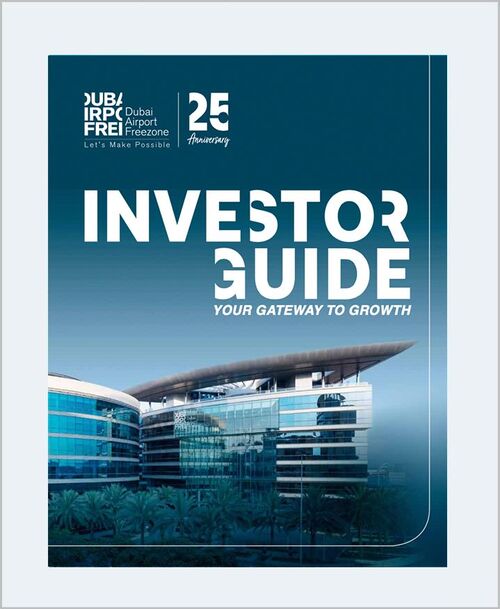 DAFZ is Dubai's best-equipped freezone, which services worldwide trade through state-of-the-art business solutions.
For a comprehensive overview of our services, offerings and activities, please download our Corporate Brochure.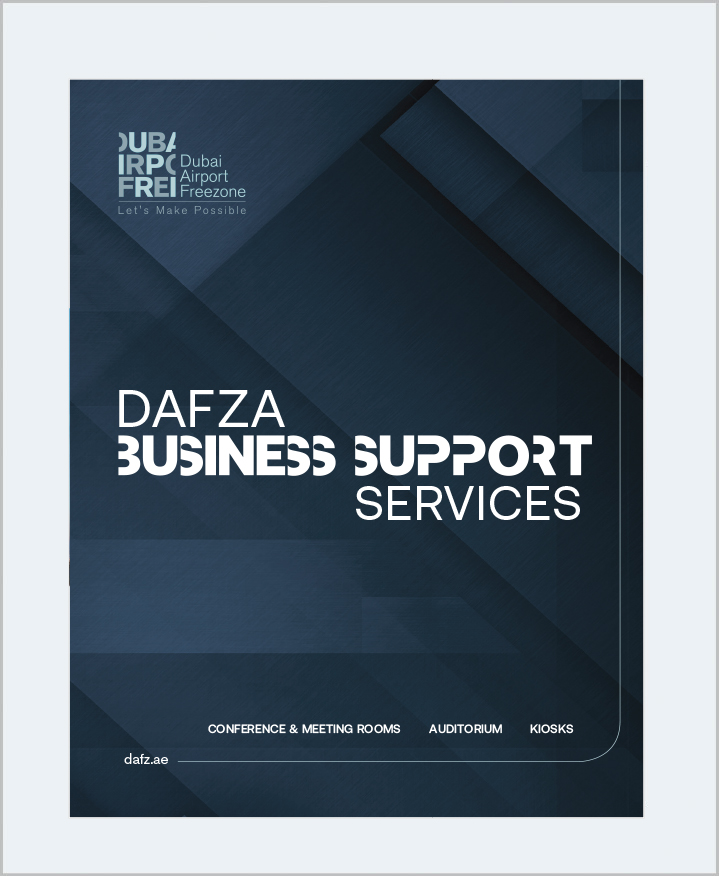 BUSINESS SUPPORT SERVICES
DAFZ's Business Centre offers you a wide range of activities, whether your business needs to organize interviews, board meetings, trainings, seminars, product launches or motivational speeches, we have the perfect space for you and support your business to run smoothly. Our state-of-the-art business facilities such as function rooms, boardroom and meeting rooms can be configured to suit any kind of requirements your business needs, which means that you will never have to leave the freezone for any business requirements.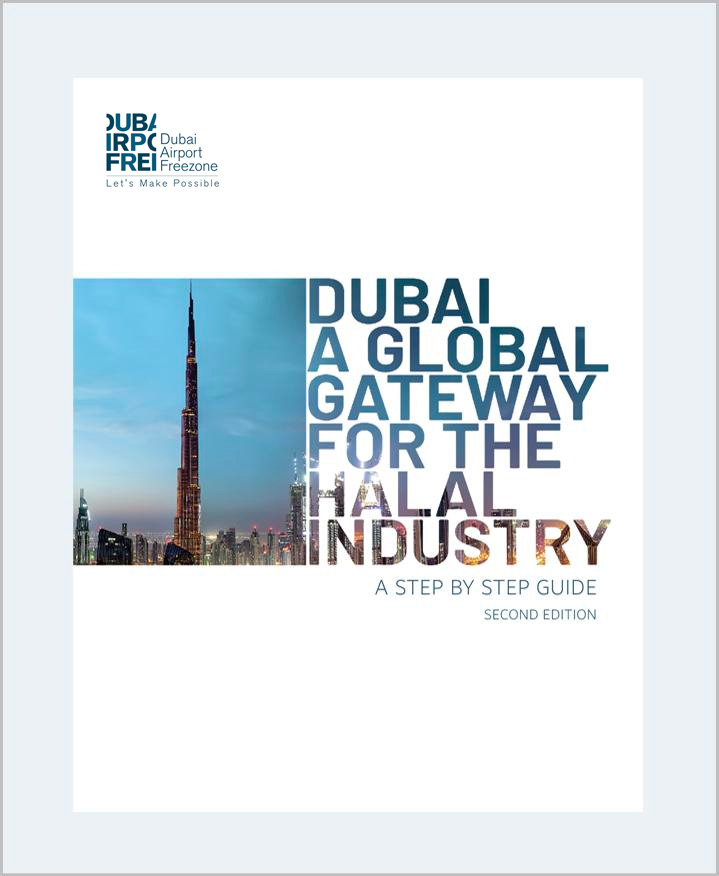 Halal Guidebook (Second Edition)
The Halal Guidebook facilitates & supports local and overseas companies as a practical manual on Halal Islamic Economy growth in Dubai & its ecosystem, opportunities from the Halal trade flow, the Halal certification and the compliance process.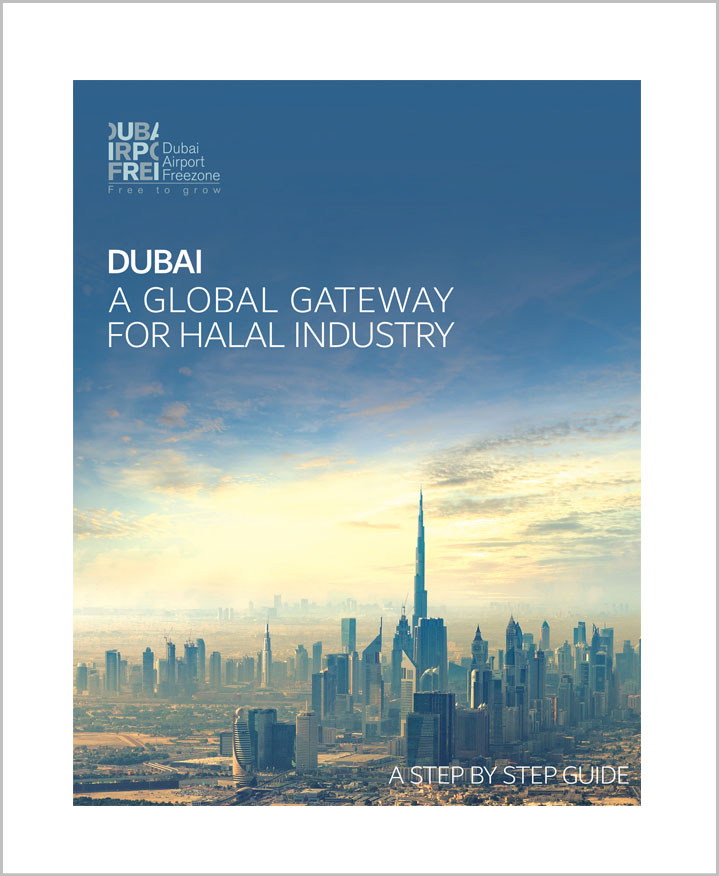 Halal Guidebook (First Edition)
Aimed at both local and international companies, this useful guidebook is a practical guide to Dubai's halal Islamic economy, including the emirate's halal ecosystem, opportunities in halal trading and the halal certification and compliance process.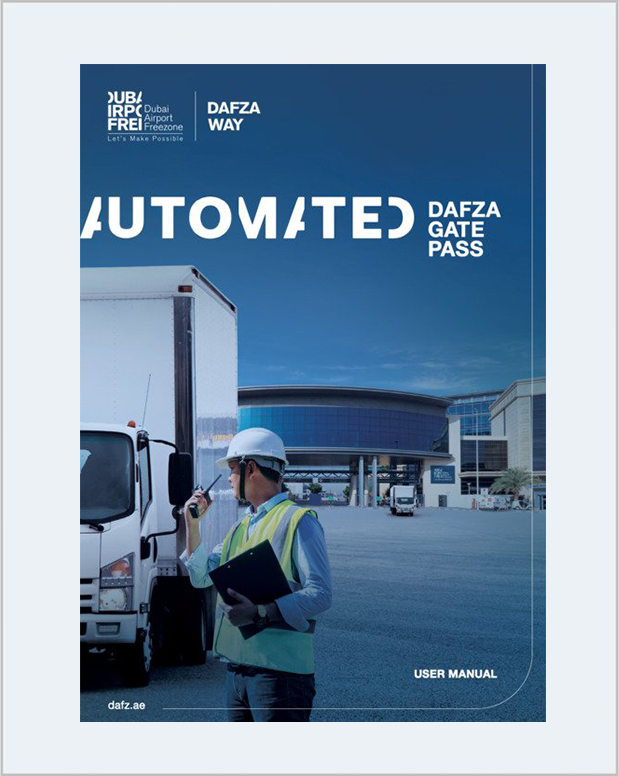 DAFZ Gate Pass is an electronic document issued by the Dubai Airport Freezone Authority  to allow entry or exit of the goods through its gates.
For more information you can download the user manual.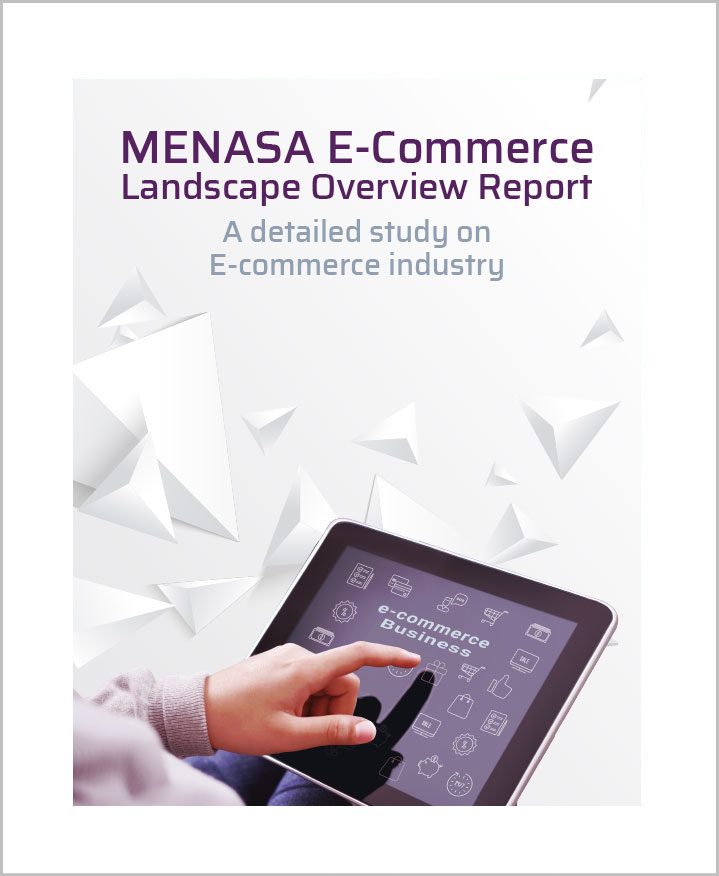 MENASA E-Commerce Landscape Overview Report – A detailed study on the e-commerce industry
The report highlights the high growth of e-commerce in the MENASA region, enabling international companies and start-ups to evaluate the opportunities within the regional market.
RULES AND REGULATIONS OF REGISTERING A COMPANY IN DUBAI
The laws applicable to Dubai Airport Freezone are set out in Dubai Law No 25 of 2009 (Concerning Dubai International Airport Free Zone). These rules and regulations state that every business in Dubai must have a legitimate formation and be registered, have a minimum share capital, a name ending with FZE, details of ownership, and an owner's declaration. Also it must have a registered office, a sign-name plate, business letters, shares, proof of share transfer, directors and a secretary in place. In addition, it should carry out directors' meetings, have objects, a seal, contracts, sufficient accounting records, clear distribution channels and sufficient funds. We keep these rules and regulations in check to help you while registering a business in Dubai. Morever, we will appoint an investigating power to monitor services. We also have the power to revoke the registration of any company.
For more information on any of the aforementioned rules and regulations please email Lease&Lic@dafz.ae.
Ultimate Beneficial Ownership Requirements:
Ultimate beneficial ownership declaration form.
Certified copies of each UBOs' passports or national identity cards (with English translation if needed).
Proof of residential address, such as a recent utility bill or a copy of the UBO's residential lease (not more than 3 months old).
Corporate structure charts which detail the DAFZ entity's group shareholding structure up to the DAFZ entity's ultimate parent/holding company.
A certified copy of the DAFZ entity's ultimate parent/holding company's shareholder register (or any equivalent document); or
A copy of the DAFZ entity's ultimate parent/holding company's latest audited annual report which lists the members of its senior management (i.e. chairman and board members).
NEW REGULATIONS FOR BENEFICIAL OWNER
OFFICIAL AUDITORS OF DAFZ
As per the regulations, all companies (FZE & FZCO) registered in DAFZ have to conduct their annual audit of financial statements from the auditors which are approved by the authority.
Following link has the details about the official auditors of DAFZ
Being the region's ultimate freezone destination, and in line with the Dubai government's strategic direction, DAFZ's strategic plan 2017-2021 pledges to continue attracting Foreign Direct Investment and to make a significant contribution to the welfare and betterment of the community. DAFZ hopes to achieve this by:
Implementing world class standards
Increasing Emiratization
Service excellence
Protecting the environment
Safeguarding employees' health and safety
Sustaining social responsibility
To view the updated Strategic Plan 2017-2021, follow the hyperlink below.