We offer a wide range of business set-up and administrative services to both new and existing clients. Our range of tailored services aims to make your day-to-day business operations smoother and easier than ever before, while you focus your efforts on growing your business.
Our one-stop-shop concept within DAFZ provides business formation services with direct access to all the necessary government departments and private entities needed to set-up and run your business in Dubai. As well as a dedicated Government Service Centre, banks, telecommunications companies and other service providers are right at your company's doorstep.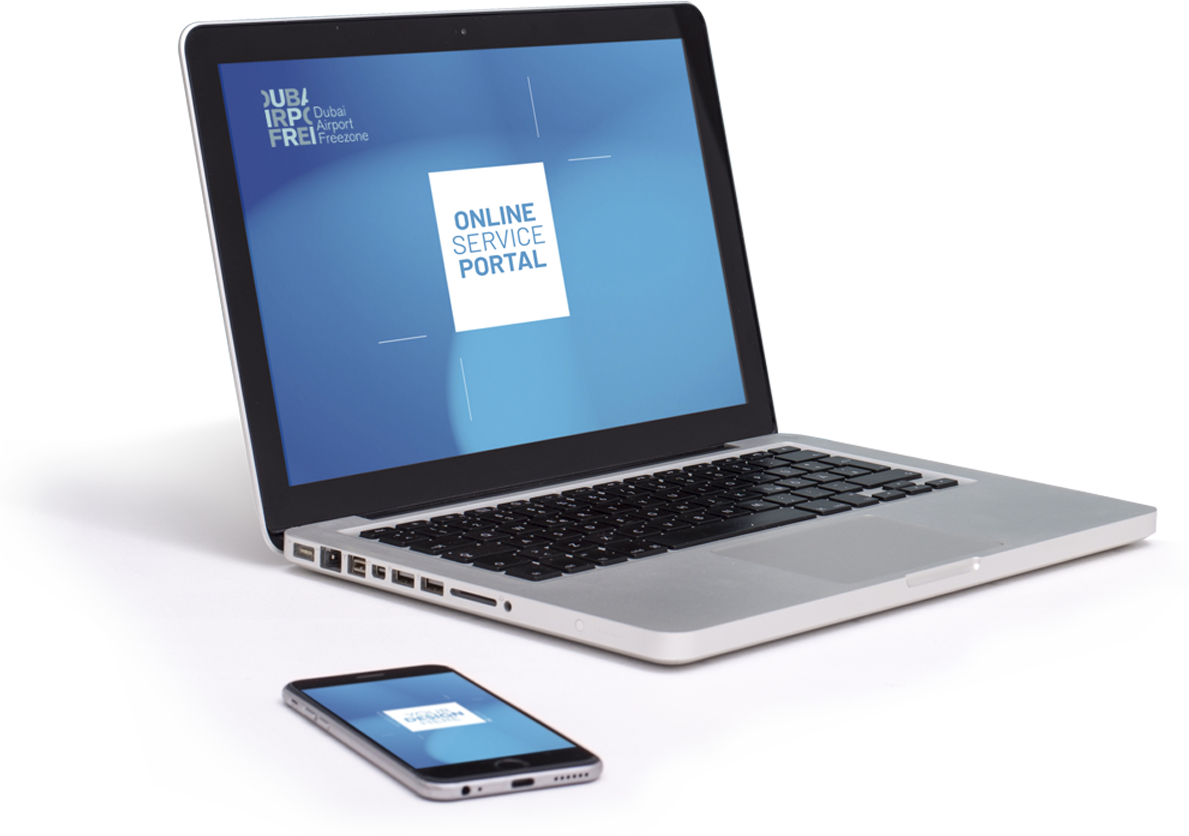 DAFZ Business Service Portal
Our convenient online service portal is an integrated platform, which not only helps you set-up your company, but is also a gateway for all your needs after your business license is issued.
Accessed directly through your smartphone, our portal features more than 250 essential DAFZ services, with new services added continually.
COMPREHENSIVE SET-UP AND OPERATIONAL SERVICES
Our experts will assist you at every stage of the business set-up process in Dubai. This includes: determining your business type; legal consultation and regulations compliance; selection of the right company formation plan,; acquiring your business licence and visas; leasing your premises; and interior design services.
We offer the following services:
Leasing and Licensing
Interiors and Facilities Management
Government Services
DEDICATED GOVERNMENT SERVICE CENTRE
Information and Communications Technology
Other Service Providers
SECURITY SERVICES
VISA SERVICES FOR BUSINESS STARTUPS
DAFZ Visa Services
According to Dubai law, all residents working and living in Dubai must hold a valid UAE visa and healthcare insurance. As part of our services, DAFZ can provide all business owners with visas and healthcare cards for family and staff.
Staff Sponsorship Visa
At DAFZ, we offer support to business owners for processing residence visas, work permits and healthcare cards. We also ensure that medical reports and any other necessary staff documentation is completed.
Family Sponsorship Visa
DAFZ can assist company directors, business owners and managers to obtain visas for their families and dependants. For further information, please contact our Customer Services team.
For more information or to discuss your own set-up needs, call one of our advisors today at
+971 600 532 392
.